CourseMate App
︎ STUDENT COURSE EXPLORATION @CMU


. . .
Timeline: Fall 2020
︎︎︎ Primarily worked remotely due to COVID.

CourseMate is an app that helps students navigate both their personal and academic interests in their course explorations. This is especially relevant, as students enter Carnegie Mellon University with a different interests and passions but only to end up struggling to find courses outside of their major.


UX RESEARCH / UI DESIGN / VISUAL DESIGN
TEAM
PROGRAMS
MY ROLE
Caitlyn Baensch, Alison Hu, Francis Park
Figma, Adobe Illustrator, Miro
User + Design Research, UI/UX, Visual Branding
Problem Space:
Discovering courses that fall within your passions and interests outside your major can prove to be difficult, as Carnegie Mellon's courses are compartmentalized by the different major departments/schools. As such, we focused our research on existing course search platforms (official school site + third-party site) to determine the pain points of the problem space.
Research:
To kickstart our research, we first brainstormed our problem space by creating a mess map of everything we know and should consider. At this initial point of the project, the broader topic we focused on was 'work-life balance' within the scope of college.
After getting the general direction of our problem space, we then moved onto ways we could collect user research from students around campus. Two primary ways we ended up deciding on were interactive surveys (boards stuck on a bulletin that could be interacted with using pushpins) and remote interviews with transfer students and academic advisors from different departments.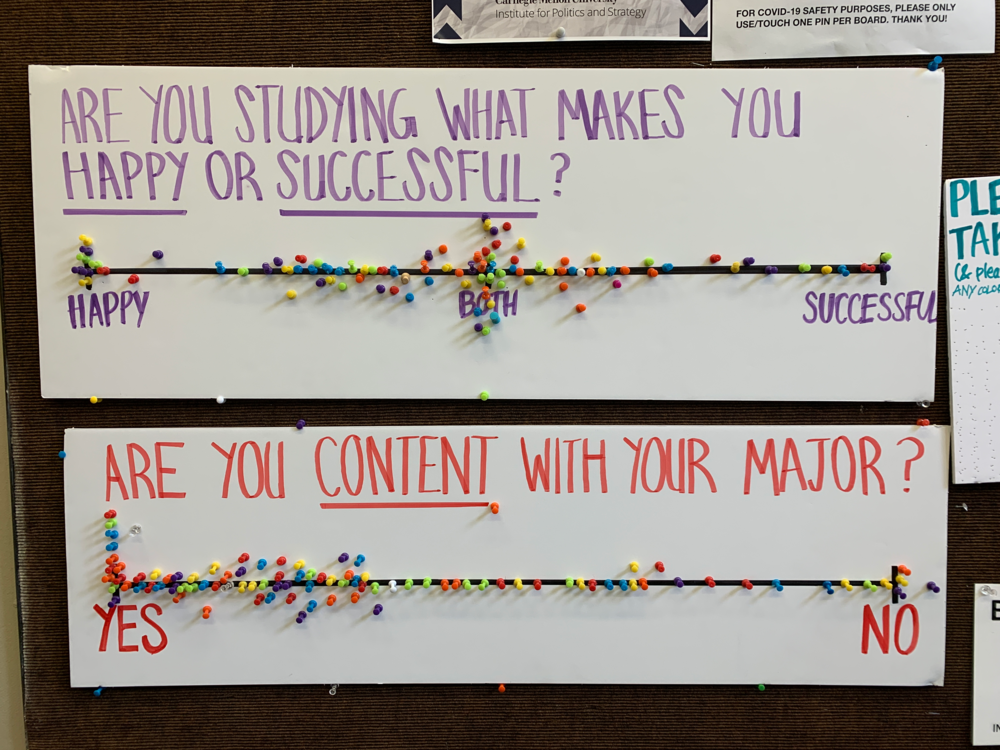 ︎︎︎ Student Interview Questions
You can view student interview notes here:
︎︎︎

i.

/

ii.

/

iii.

/

iv.



And academic advisor interview notes here:
︎︎︎

i.

/

ii.






︎︎︎ A snapshot of some of brainstorming + research!
After collecting our research, we discovered that a good percent of students feel that they are not content with their current focus of study and are indeed interested in exploring outside their major. However, they are oftentimes unsure of how to search for those courses, or are unaware of what options there are. Student-to-student communication was also said to have played a major role in promoting exploration. However, even if students find courses that match their interests, many experience difficulty finding courses that match their working styles.


As such, from these findings we identified three pain points:
Prototyping Design Solution:
After identifying the pain points, we then began the prototyping process of our course search platform. We wanted the brand of our platform to be fun and lighthearted, to make it feel welcoming to the students. We started by first brainstorming + sketching wireframes, and then brought it to life through Figma prototyping.
Logo Design: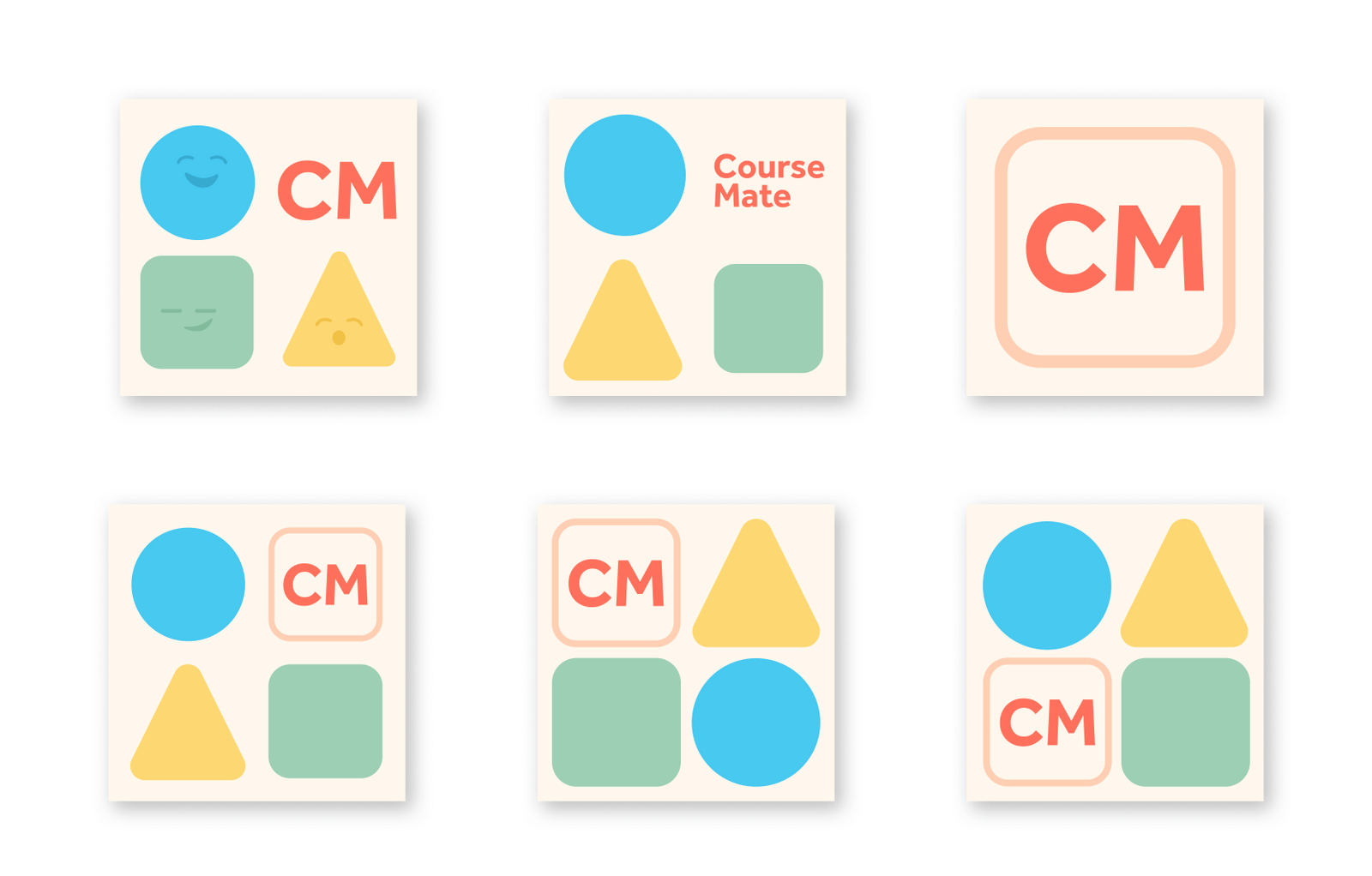 ︎︎︎ Here's an overview of our research, findings, and solution! (Can click to enlarge).