Science of the Secondary: Eggs
︎ PUBLICATION DESIGN

Timeline:
Fall 2020 (6 weeks)
︎︎︎Individual work, designed and handbound by yours truly.
I explored the everyday object (eggs) and designed a book based on my interpretation of the content that was provided from Science of the Secondary (by Atelier Hoko). Besides the consideration of the design inside, we were also responsible for bringing the book to life through various book binding techniques and selections of material.
PUBLICATION DESIGN / ILLUSTRATION / TYPOGRAPHY / BOOK BINDING
TEAM
PROGRAMS
Individual
Adobe Illustrator, InDesign, Photoshop, Lightroom

"Science of the Secondary is an inquisitive approach towards uncovering implicit conditions that exist in our experience of the everyday. When speaking of the term 'secondary', we are referring to conditions and sensations that human beings are not conscious of in their day-to-day interaction with things and the immediate surroundings. Accumulating this rich and boundless field of knowledge, the research hopes to draw upon a renewed sensibility towards living, with much excitement and freshness."

— Atelier HOKO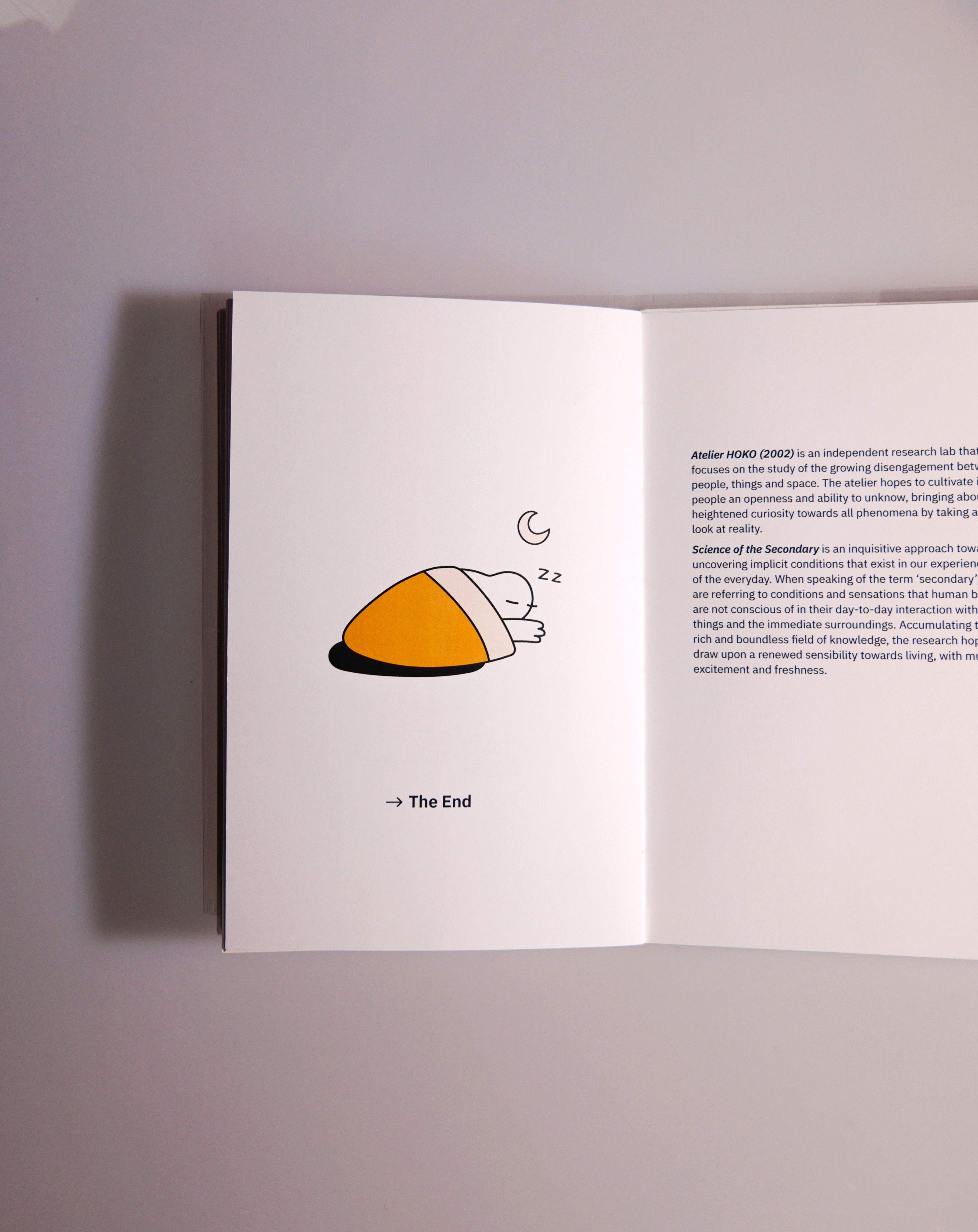 ︎ Some bookbinding process!